On February 16, the Chunichi Dragons and the Hokkaido Nihon Ham Fighters, another baseball powerhouse, played a practice game at the Okinawa Spring Training Camp. With a large number of fans there to cheer, it offered a great opportunity for the TISIWIT system to shine by improving the efficiency in the management of the stadium's entry and exit and precision in the prevention and control of the epidemic. Chugoku Shimbun, a leading newspaper in Japan, also published a wide range of reports on the system.
The TISIWIT system is a mega venue intelligent management system to ensure personal information security based on JASMY's original blockchain technology "Personal Data Locker".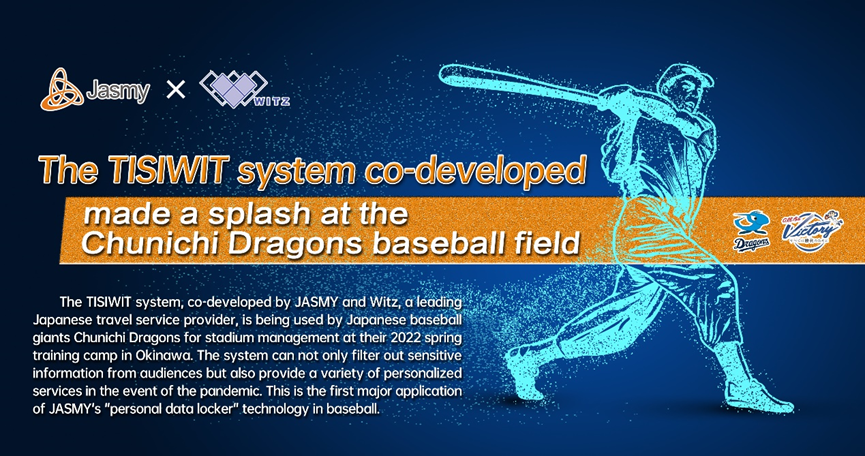 Key advantages of the TISIWIT system were applied to the baseball field:
1. Fans can easily enter and exit the stadium by scanning the QR code.
2. Personal information registered by fans will be saved to JASMY personal data locker and provided to the operator with sensitive information filtered out.
3. The operator can regulate and control the number of fans and the time of admission through this system so that both the operator and the fans can feel at ease during the game.
4. During the epidemic, the system can use filtered personal data to detect whether there are cases of infection, the status of vaccination, etc., so that countermeasures can be prepared in advance.
Source: https://www.chunichi.co.jp/amp/article/418429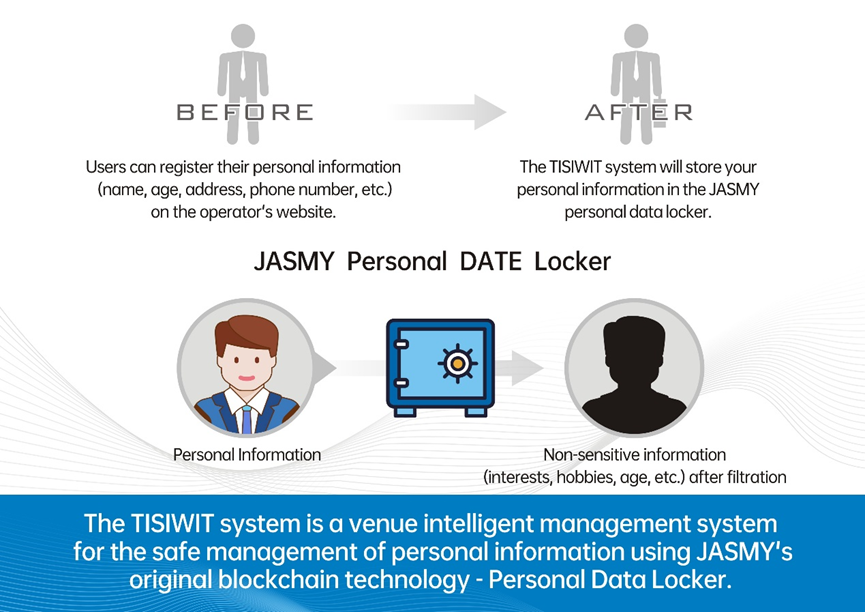 About Chunichi Dragons
Founded in 1936, the Chunichi Dragons is a team playing in the Central League of the Nippon Professional Baseball. With the home stadium located in Nagoya, it is one of the baseball giants in Japan, having won the league championship in 1954, 1974, 1982, 1988, 1999, 2004, 2006, 2010, and 2011. World's famous baseball coaches such as Sennichi Hoshino and Shigeo Nagashima have both coached the club. With more than 2.11 million fans, the team has generated more than $1.1 billion on average in annual revenue in recent years.
Wedsite http://www.dragons.jp/
Okinawa Spring Training Camp https://dragons.jp/special/camp/
About Witz
Witz is a large Japanese public company (stock code: TSE 1 part 4440) that contributes to the development of autonomous driving, artificial intelligence and IoT/CPS society by providing specialized technologies such as embedded software, security, simulation, functional security and operating systems. Its sales are expected to exceed $20 million in 2021.

Witz has been involved in the development of leading Japanese automobile manufacturers, auto parts suppliers, home appliance manufacturers and machine tool manufacturers. TISIWIT System: https://www.witz-inc.co.jp/technology/tisiwit/
To gain more information –
Official website: https://jasmy.global/ / https://www.jasmy.co.jp
Twitter: https://twitter.com/JasmyMGT
Telegram: https://t.me/OfficialJasmyUniverse
Facebook: https://www.facebook.com/Jasmy-Global-EN-102929278666037
Medium: https://jasmy-global.medium.com/
Instagram: https://www.instagram.com/jasmycoin_universe/
GitHub: https://github.com/JasmyCoin/JasmyCoin