TECH
The Jasmy IoT
Platform
&nbsp

&nbsp

&nbsp

&nbsp

&nbsp
Strategy and management support
We'll work with you to develop your IoT business strategy, and we'll be with you every step of the way from product planning to release.
IoT platform
Our secure IoT platform enables you to manage your IoT data securely and efficiently via a centralized management system.
IoT devices
We'll equip you with the right devices to develop your IoT platform such as IoT communication modules and wearable devices.
IoT services
We'll help you create the right environment for IoT with a full suite of services and drive developer community engagement to continuously enhance your product.
Secure data analysis
Our platform is optimized to gather, analyze and utilize the data measured and sensed by the IoT, using our proprietary blockchain technology.
TECH
Jasmy's
Ecosystem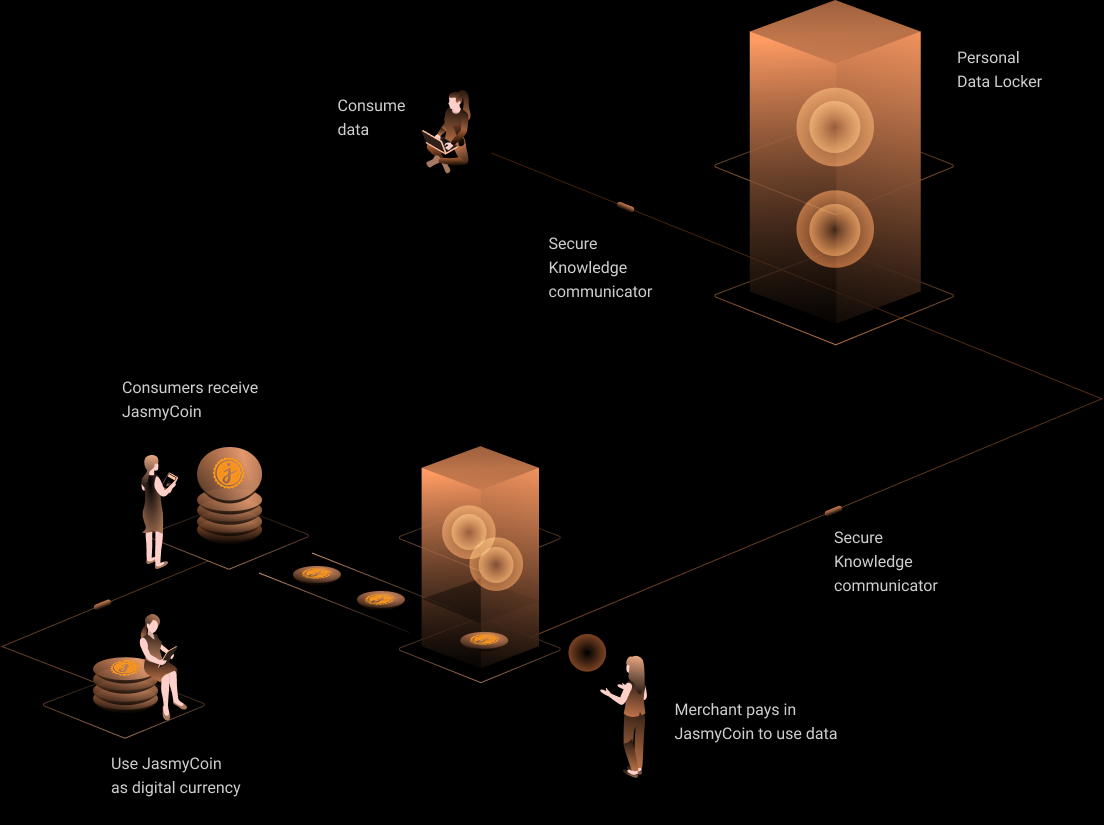 At the heart of Jasmy is the Personal Data Locker (PDL). With it, we can create an environment where users can attribute their data to themselves and decide for themselves what to do with it.
Meanwhile, service providers will be able to offer products and services without having user information. By using the service, fresh data generated by IoT devices and other devices will be stored in the PDL and service providers will be able to promote new businesses by utilizing this data.
In return, Jasmy receives an appropriate royalty in exchange for providing the platform.
TECH
The key components of Jasmy's Ecosystem: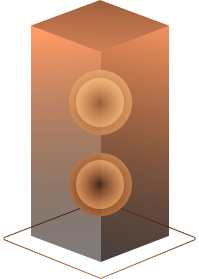 Personal Data Locker (PDL)
This personal data locker is a "content addressing" solution that allows secure storage of files within the P2P network.
Data files are stored within the decentralized network while only hash values are managed on the blockchain. By combining this decentralized storage solution in connection with the user-owned IDs, the weaknesses of a pure blockchain system, for example, the incapability of storing large files in a single block or the slow-down of approval speed due to large size of files, is solved.
Users can manage their own data, like a wallet or a safe deposit box. In addition, with Jasmy's original blockchain technology, data cannot be tampered with or stolen, and the process of data usage can be tracked.
In addition, the use case with personal data lockers, call centers do not need to keep excessive records, thus ensuring optimal information management and smoother, higher-quality responses.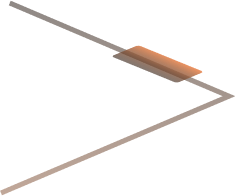 Secure Knowledge Communicator (SKC)
The Secure Knowledge Communicator (SKC) is the platform's core service that allows us to achieve data democratization by controlling, managing, and tracing our own personal data by ourselves.
And for companies and organizations, you can access and use personal data appropriately and when necessary, instead of keeping records in-house.
The distributed user authentication system provides personal data lockers to the users who have completed the identification and registration procedures and created an ID. The data generated from the user's activity of each service will be securely stored in a personal data locker that he or she can control. In addition, when providing information to a company, the user will be able to control and track it, including the right of accepting or denying the use of it.
In addition, the SKC, as our core service application, is equipped with P2P protocols that build the basis of our application for individuals to use the data safely and securely.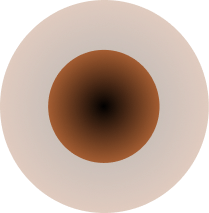 Smart Guardian (SG)
The Smart Guardian (SG) is another core service in the Jasmy platform that allows easy and secure registration of IoT devices on the distributed network, and at the same time, to create an environment that can only be used by the owner of the devices.
The SG is Jasmy's unique technology that links the ID information of the owner using the SKC and the ID information of the device itself.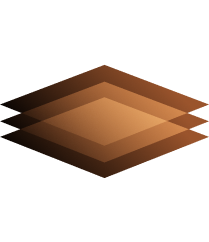 Jasmy Solution x Data Management
As the number of IoT devices increases, manufacturers from a wide variety of industries including home appliance, housing, energy suppliers and telecommunication companies are accelerating their businesses to realize smart home services.
Data generated from network-enabled domestic devices is customized by users according to their own lifestyle, including shopping, childcare, nursing, and working environment.
Therefore, it is important to have rules and regulations in place for the protection of personal data on these networks.
We envision to provide IoT solutions for manufacturers and home builders who are expected to enter the smart home market with products such as smart interphones, security cameras, and smart keys, with low-cost and advanced security functions, supported by SG and IoT modules.
For the companies that are converting their products to IoT, or accelerating the development of products for the smart home market, we will provide our IoT modules that enable device registration on the distributed network, linking data with users and administrators, and will support implementation of the modules into existing devices.
Even if the existing devices have low processing power, companies can still quickly take advantage of the SG mechanism and Jasmy platform.
Besides providing solutions for the companies participating in the smart home business, we can also help the local governments that pursue the 'smart city' concept by deploying the SG, for SG plays a fundamental part in the digital infrastructure enabling data analysis and sharing.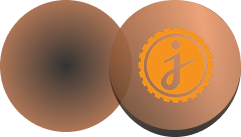 Jasmy IoT Platform x The Reward System
We believe that an effective reward system is essential to build a healthy data ecosystem.
Just as personal data has been concentrated within centralized companies, and these companies that use it are more and more dominating the world, we are now aware that personal data turns out to be the "new oil" of the digital age.
We believe that there should be a fair economic environment in which companies that use this resource (data) pay each data producer a fair price (reward).
On our platform, companies have to clearly show the scope and purpose to individuals of how they will use personal data. They have to obtain permission, and grant rewards in exchange for the data.
As rewards with concrete value need to be offered, individuals will learn and recognize the value of their data through these rewards, and at the same time will become increasingly motivated to share it with companies.
As the value of these rewards is tied to both quantity and quality, data producers may have a better consciousness of it when receiving higher rewards.
The idea that personal data will be used in a democratic way will give people awareness of the value in a broader context. As a consequence, companies will also become more conscious of this ecosystem while collecting data, and try to make further use of it.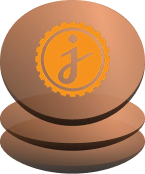 Payment Services
Our President Sato believed a user's personal data should have a wallet of its own, just like personal property. Imagine a 'Data Wallet' that allows users to safely store their own valuable data in the Personal Data Locker (PDL) and actively utilize the data.
In addition, the payment service is not a mere deposit-type system, but a unique reward system that uses the PDL to provide sustainable added value to users. The goal is to create a payment service that allows users to convert their own activity history and other data into points, coupons and such which can be used in the same way as cash.
Through the introduction of such payment systems, Jasmy will make the value of individual data more accessible to the public and create a future in which people can engage in safe, secure, and highly convenient economic activities by realizing the democratization of data.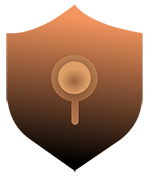 Jasmy Secure PC
Jasmy Secure PC can provide enterprises with access control and security of access programs at the network boundary, as Enterprise remote office security escort.
Jasmy Secure PC combines Jasmy's two core services "Secure Knowledge Communicator (SKC)" and "Smart Guard (SG)". After months of operational testing, it has been validated in terms of data security and operational performance, enough to ensure that millions of remote workers have healthy, happy, productive and decent jobs.